David Furniss, Computer Applications for the Workplace
David Completed his MSLETB programme with Mohill Computer Training (MCT). David had an interest and some knowledge of systems and networks but was unsure of how to gain access into the IT Sector. He decided to participate on a full-time programme funded by MSLETB and delivered by MCT to determine his suitability for full-time higher education.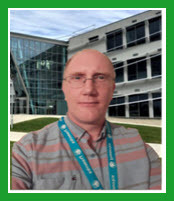 David says, "I knew that this course would prove to be a good barometer as to how I would manage in College."
David accessed eCollege courses in Computer Maintenance and Support which he successfully completed while on the programme.
"From the very beginning they encouraged me to explore other sources of material to prepare me for College (CompTIA A+) and indeed my career thereafter. The modules we covered in my time in MCT have served me well to this day.  I have no doubt that the time I spent in MCT and the confidence it gave me have contributed greatly to me attaining my goals of graduating with a BSc in Computer Systems and Networking (Distinction) and that of making a career in IT.  I currently am fortunate to be working in an occupation I enjoy which challenges me daily but in a good way. I was lucky to get my College placement at Trojan IT which extended to 16 months and which I enjoyed immensely."
David's career in IT has gained pace and he is now working as a Security Analyst for a multi-national company.
Stephen Clarke, Software Development Fundamentals Sligo Training Centre
Stephen had previously worked in the automotive industry as a technician which involved machine set up and CNC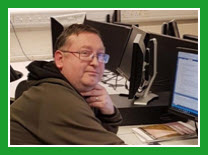 programming for the injection moulding process. After deciding to change career path he enrolled on the full time ECDL course at MSLETB – Sligo Training Centre. Following his successful completion of the ECDL programme he enrolled on the Web Development Course and the Software Development Fundamentals course. David intends to pursue a career in ICT and hopes to register through an employer for the Software Developers Apprenticeship.
"The Software Development Fundamentals course is very challenging. My instructor Mary Simon has a great understanding of the course content which has helped me understand this course as I have never done anything like this before. Even in the short time I have being here I have got a better understanding of Software Development. This is the course to take if you are willing to work to improve your Software Development skills."
"The opportunity of gaining an Apprenticeship through this course is extremely valuable to me"
Mary Simon, ICT Instructor, Sligo Training Centre
Mary Simon has previously worked in Software development, has taught software development for over 18 years for numerous companies both public and private, and has experience delivering ICT Software Development Apprenticeship.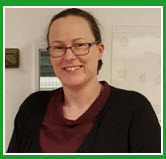 "It's an exciting time here in the North West with the number of jobs being created in the ICT and Tech industries. The current apprenticeships available through MSLETB is the ideal way for people to skill, upskill or change careers while getting experience with an Employer as they'earn as they learn'. The ICT apprenticeships in Software Development, Network Engineering and Cyber Security have been designed specifically by and for industry. I am very excited to be part of this new wave of apprenticeships for the ICT sector delivered through MSLETB